Don't search - find!
Having Apple Airtag, losing stuff is a thing of the past.
But what is it exactly?
The Airtag is a small radio transmitter that can be attached randomly. With a diameter of 2cm, it is approximately as big as a 2 euro coin.
If the item that the airtag is attached to gets lost, it can be traced using the iPhone App "Wo ist" and the Airtag - worldwide!
Besides the radio technology, there is also a small loudspeaker integrated. Thus the useful tool can also be heard!
Our TROIKA case incl. carabiner hook for flexible attachment brings this smart gadget to your key ring, laptop bag, suitcase or backpack.
We offer suiting protection for this little helper.
The protective cover made of robust PU encloses the Airtag perfectly and holds it securely thanks to the clever press fastening.
In black, blue, yellow and red, with metal parts in a gunmetal colour.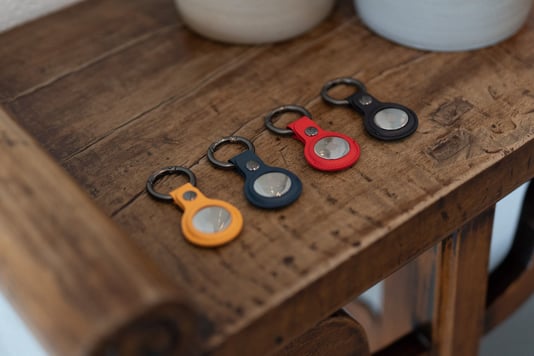 Visit Vimeo.com to find promotional videos of selected novelties ready to download and forward!