2 varieties - 1 solution! One of them is made out od sustainable rPET, the other one comes in a perfect business look.
Here it goes: 2 organizer bags, that fight your cable chaos!
Headphones, adapters, power packs, charging cables, wireless earbuds – no matter what you have, this small cable bag fits it all.
IInside are six mesh compartments in two practical sizes, and there's also an outside pocket with a zip.
Unsere Nachhaltige:
Material ? Stable 100% Recycling-PET (rPET) in dark blue and with a super soft grip!
More exciting insights and info about the GO URBAN TECH POUCH?👇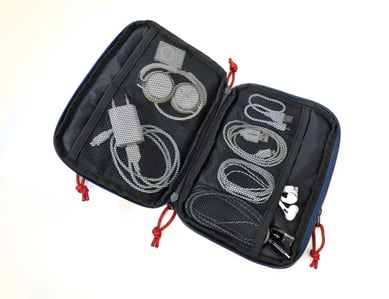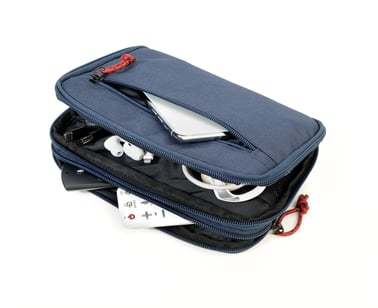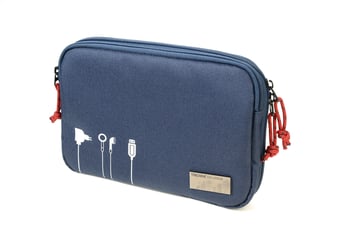 Business-Look:
Same segmentation, different look. Go-Urban-Business-Look. Made of polyester in anthracite and black: BUSINESS TECH POUCH 2👇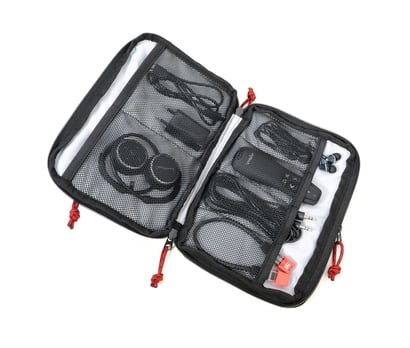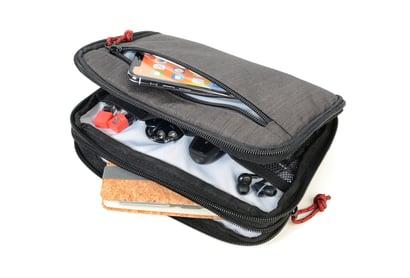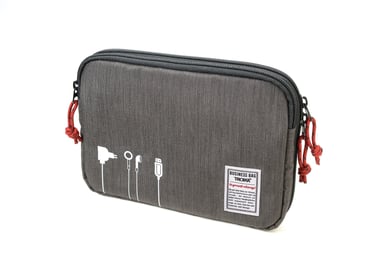 Visit Vimeo.com - have a look at our tech pouch product video and dive deeper into the world of TROIKAs world of promotional video creation.