The digital business card is an essential tool for every business and individual in our increasingly connected world.
An impressive digital business card is not only an effective marketing strategy, it also helps you make important contacts and build lasting relationships. With a digital business card, you can establish your identity online, promote your business and highlight your services.
The importance of the digital business card in today's world
A digital business card can contain a variety of information, from basic contact information to links to social media, websites and even QR codes. One of the biggest advantages of the digital business card is its ability to be updated quickly and easily without the need to print new cards. It is also more environmentally friendly as it reduces the need for physical cards.
How do I create an electronic business card?
Creating business cards online is easier than ever, thanks to a variety of user-friendly tools and platforms. Here are some simple steps to create a digital business card:
Select the layout: Decide what information you want to display on your map and how it should be arranged.
Add your information: This may include your name, job title, contact information and links to your social media profiles.
Add a photo or logo: A professional photo or your company logo can add a personal touch to your card and help reinforce your brand.

Review and save: Make sure all the information is correct and save your map. It is now ready to share!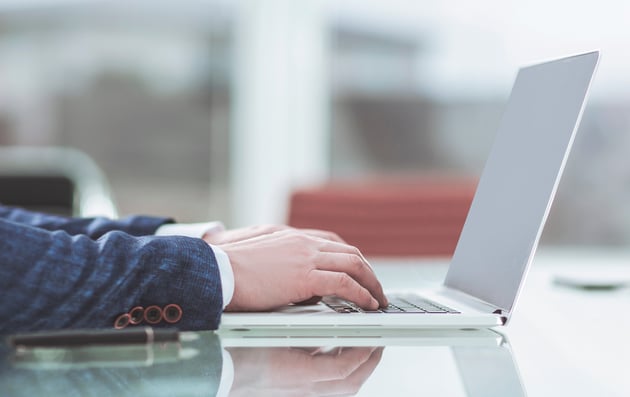 Making digital business cards online: the best platforms
There are a variety of platforms where you can create your business cards online. Here are some of the best:
Canva: This design platform offers a variety of digital business card templates that you can customise to reflect your brand.
Adobe Spark: This platform also offers numerous design options and allows you to create professional-looking digital business cards.
MOO: This platform specialises in high quality, customisable printed and digital business cards.
Tip: Digital business card - with QR code
QR codes have proven to be an extremely practical and efficient way to use digital business cards. They can provide seamless and easy access to a variety of online resources, such as your website or social media platforms. This is particularly useful when it comes to sharing contact details quickly and effectively without having to rely on physical cards.
In addition, the use of QR codes on digital business cards can be of significant advantage when you are travelling. Especially in our digitalised world, where we are increasingly mobile and often work in different cities, countries and time zones or from home offices, the simplicity and efficiency of communication plays a crucial role. A QR code on your business card allows you to stay in touch with potential business partners, customers or colleagues, no matter where your travel takes you.
By using a QR code on your digital business card, you can ensure that your contact information is always at hand, whether you are on a business trip in Shanghai or at a conference in San Francisco. A simple scan of the code with a smartphone can provide access to your website, social media accounts or even a digital map showing your office location. This is especially useful if you are on the road and want to share your contact details quickly and efficiently.
At a time when business travel and mobility are becoming increasingly important, the QR code on the digital business card offers a valuable way to always be accessible and present, regardless of time and place. Therefore, consider the QR code as an important tool in your digital arsenal for your next trip.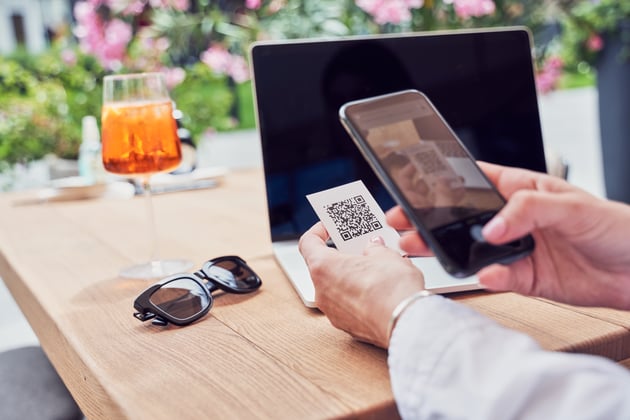 Tips for a successful digital business card
A successful digital business card should not only look attractive and professional, but also contain useful and relevant information. Make sure your contact details are correct and easy to find, that your photo or logo is clear and high quality, and that all links work. Also consider adding a QR code to strengthen your online presence.
Create a digital business card: powerful tool to strengthen your brand and online presence
A digital business card is more than just a way to share your contact details. It is a powerful tool that helps you showcase your brand, strengthen your online presence and make important business contacts. Whether you are creating a digital business card for yourself or your business, it is important that it is professional, informative and engaging. With the right tools and a little creativity, you can create a digital business card that will leave a lasting impression. If you still prefer a physical business card, one of TROIKA's elegant and stylish card cases could be an appealing and protective solution for your business cards.
You prefer the classic version of a business card? No problem! Then read more about how to create an attractive analogue business card here.